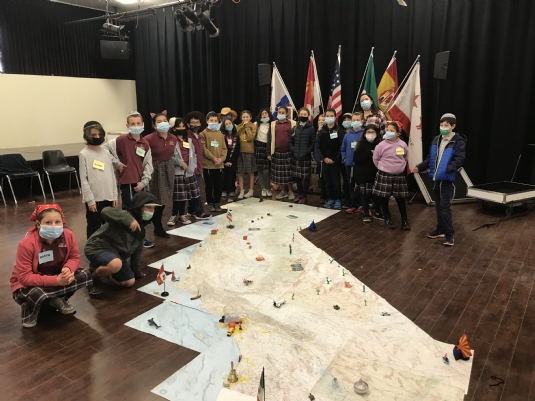 History came alive yesterday, when our 4th Graders got to enjoy their "Walk Through California" experience.
This annual tradition at our school helps solidify the learning in this fun and interactive program that incorporates games, music, storytelling, lots of smiles and many laughs.
The students all walked away as "EXPERTS" of the major events that shaped our great state of California and they loved presenting the facts they knew to the group.
The best part was constructing the giant map of California, marking the many landmarks we know and look forward to visiting.